MATT DOLD JOINS AS PRE-ECNL DIRECTOR AND ECNL COACH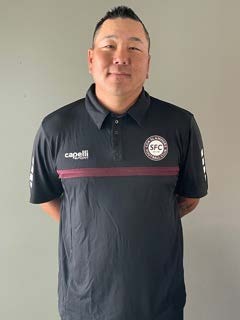 NSCAA Director of Coaching Diploma
USSF National "C" License
NSCAA National Diploma
Coach Matt Dold joins Slammers FC from Beach FC and brings over 20 years of high level soccer coaching experience to our club.
Matt began his career at Atletico Santa Rosa under the tutelage of Messias dos Santos, the current Director of Coaching for Atletico Santa Rosa; a coach and club widely recognized for the development of Mexico National team talent including current CF Monterrey player Jonathan Gonzalez.
Coach Matt brings 3 years of top flight ECNL Boys experience to our club and truly understands the necessary player development requirements to be a top team and top player at that level. Coach Matt currently holds his USSF National "C" License as well as his NSCAA National and Director of Coaching Diploma
We are proud to welcome Coach Matt as the PRE-ECNL Director for Slammers Boys ECNL, will also serve as a Boys ECNL Coach.
"My family and I are so excited to begin our newjourney with the Slammers Family. I have always wanted to work within a club where competition and player development are first priorities. I am excited to have the opportunity to work with our top players within the club and help further their college careers playing aspirations."
 2019 ENPL Quarter-Finalisits
2018 CCCAA National Champion
2018 CCCAA State Champions
2018 Surf Cup Winter Champions
2018 Surf Cup Champions
2016 Albion Cup Champions
2013 Santa Clara Sporting Champions
2014 US Club Regional Champions
2013 Albion Cup Champions
2012 Mustang Champions
2012 Santa Clara Sporting Champions
2012 NorCal State Cup Champions
2010 Santa Clara Sporting Champions
2009 Surf Cup Finalists
2021–present: Slammers FC ECNL
2018–2021: Beach FC ECNL
2015–2018: South Valley SC
2009–2015: Atletico Santa Rosa