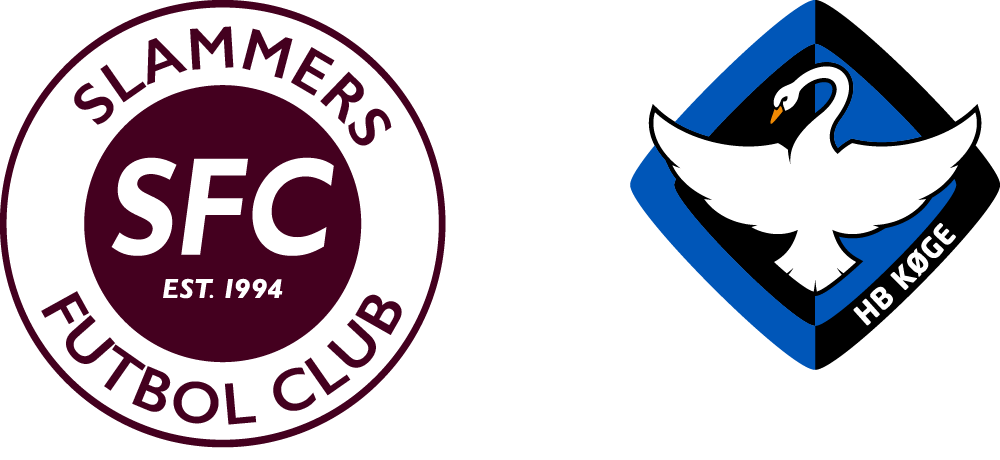 Slammers FC has a multi-year partnership with Danish side HB Køge to create a unique, vertically integrated youth-to-pro professional pathway to Europe.
Our academy forms the foundation of our whole organization and all HB Køge teams are connected through a consistent curriculum and methodology.
We are the developing the next generation of players to the highest global standards, ensuring they receive the necessary training and support to successfully represent our club, our community, and our country.
HB KØGE ECNL & ECNL RL TEAMS
TEAMS
COACH
EMAIL
G2010 ECNL
Pete Aguirre
aguirre1089@gmail.com
G2010 RL
Justin Boatman
justinandrewboatman1@gmail.com
G2009 ECNL
Ziad Khoury
Pete Aguirre
ziadkhoury40@hotmail.com
aguirre1089@gmail.com
G2009 RL
Justin Boatman
justinandrewboatman1@gmail.com
G2008 ECNL
Craig Bull
Cheyne Gordon
craigbull@att.net
cheynegordon@gmail.com
G2008 RL
Cory Dilbeck
corydilbeck@gmail.com
G2007 ECNL
Ziad Khoury
Craig Bull
ziadkhoury40@hotmail.com
craigbull@att.net
G2007 RL
Ramon Reid
mone25@msn.com
G2006 ECNL
Cheyne Gordon
cheynegordon@gmail.com
G2006 RL
Monique Segovia
cisnerosmonique@gmail.com
G2004/05 ECNL
Cheyne Gordon
cheynegordon@gmail.com
G2004/05 RL
Ramon Reid
mone25@msn.com